Cosmetic Dentistry Near You 
Your personality shines through your smile. So, when your teeth aren't up to par, you can feel self-conscious or embarrassed. Fortunately, there are several paths you can take to enhance the beauty of your teeth.
This is where cosmetic dentistry comes into play. Talk to your dentist if you want to learn more about this care method or if you're ready to get started and arrange a consultation.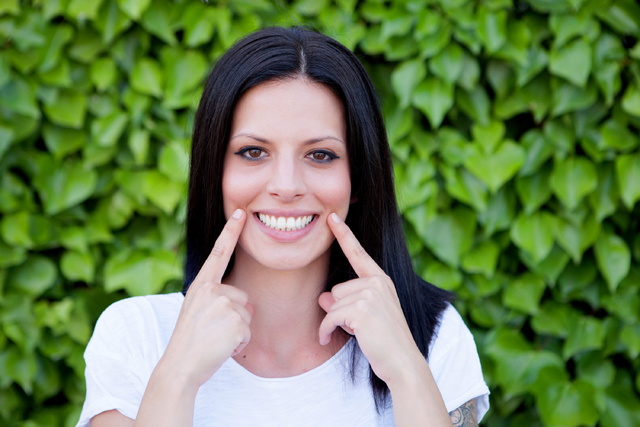 Cosmetic Dentistry Explained? 
Cosmetic dentistry is done to improve the aesthetic of patients' smiles. This is typically done to remove discoloration and other residue on the surface of your teeth.
Our teeth will start to darken as we age, but there are other factors that are notorious for leaving behind stains, such as:
Tobacco products (ex: pipes, cigarettes)
Dark foods (ex: tomato sauce, curry, berries)
Dark liquids (ex: tea, coffee, soda)
Genetics
Infections
Oral trauma
Excessive fluoride
Other flaws like minor gaps between smiles, irregularly shaped teeth, and an uneven gum line can also be remedied by acquiring cosmetic dental treatment. Before you can get started with any form of treatment, you'll need to attend an introductory session with your dentist so they can assess your smile and discuss your preferences; this information allows them to suggest the most effective step forward.
What Types of Treatments are Available
Some of the most common forms of cosmetic dentistry are
Teeth whitening
Porcelain veneers
Dental bonding
Crowns
Gum contouring
Smile makeovers
Recipients who undergo these treatments may experience functional benefits as well. For example, orthodontic care, which encompasses braces and clear aligner therapy, straightens your smile while addressing bite alignment problems.
Book Your Next Visit with Us 
At Blossom Family Dentistry, we offer cosmetic dentistry in Spruce Grove. Our team is here to assist you with all your smile goals; no concern is too little. We'll make sure that you feel confident showing off your smile to your friends, family, and coworkers once again.
Call, email, or drop by our community dental office to set up a visit.