Blossom Family Dental
Request An Appointment With Your Spruce Grove Dentist
Why Choose Blossom Family Dental?

Personal Relationships with Patients
We believe the best way to provide good oral care is through building relationships with our patients to guarantee a relaxing experience. Our dentist in Spruce Grove, AB, takes the time to understand each patient's needs and concerns and ensure their comfort is prioritized during treatment.

Preventative and Diagnostic Approach
Our Spruce Grove dentists believe that preventative and diagnostic measures are the key to maintaining good oral health and hygiene. Through regular visits to our dental office, we can prevent the development of oral health issues or catch and treat them early on.

In-Office Financing Options Available
Blossom Family Dental Care provides our patients with access to an in-office financing plan. Our dentist believes in providing quality oral care and always has the patient's best interest in mind.

Affordable Invisalign Options
Blossom Family Dental offers Invisalign in Spruce Grove. We have affordable plans with low monthly payments available. Contact our dentist near you for a free consultation for Invisalign today!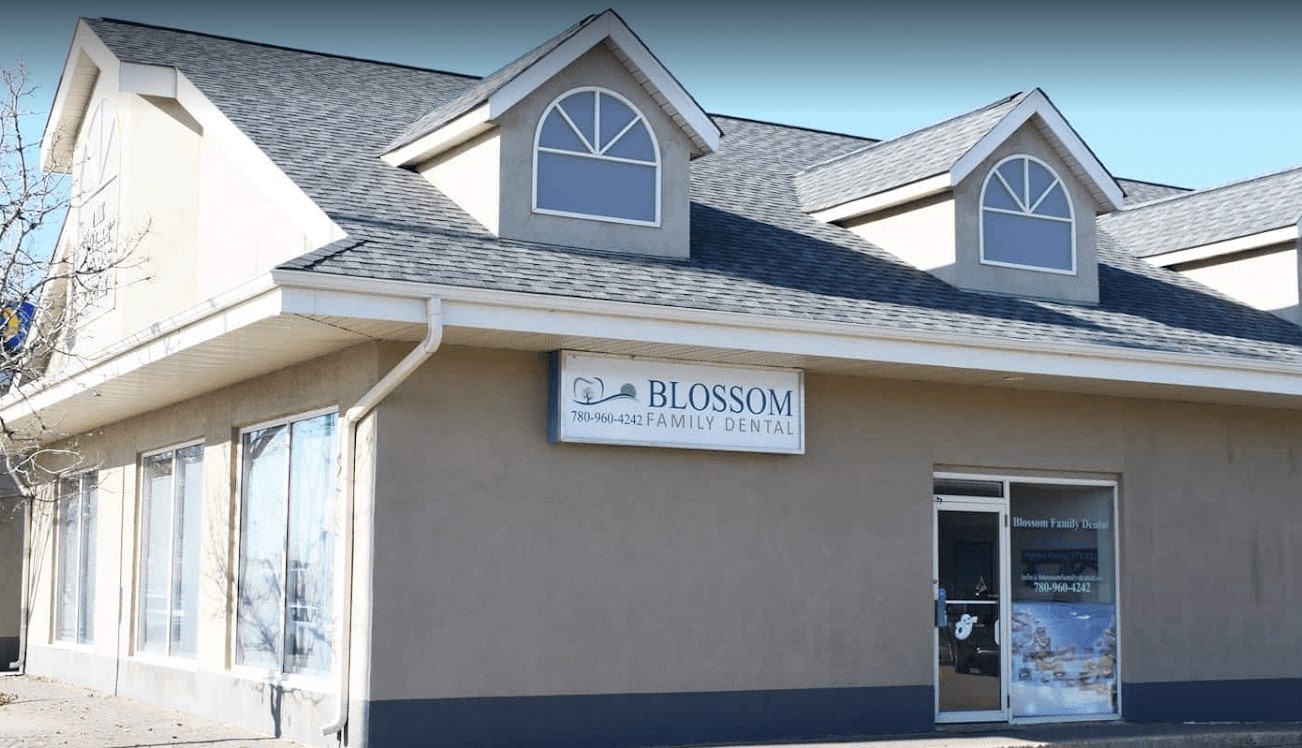 Your Dentist in Spruce Grove, AB
Our skilled and compassionate Spruce Grove dentists provide you and your family quality dental care.
Looking for a dentist near you? Blossom Family Dental Care offers a wide variety of dental services and treatments. Our years of experience help us determine what dental service or treatment works best for your oral health situation, tailoring our work to fit your needs. Our dentist in Spruce Grove tailors services to fit the needs of our patients, no matter their age.
We strive to be the dental clinic you will continue returning to throughout your lifetime. Due to our dental staff's personal, friendly, and knowledgeable nature, we are confident we can provide the oral care you need. We welcome patients with open arms to our dental clinic near you.
Contact Us Meet the Team
WHAT OUR PATIENTS HAVE TO SAY
We Offer Invisalign Treatment!
Interested in learning more about the treatment options offered at our dental clinic in Spruce Grove, AB, T7X 3X2? We encourage all patients to schedule a consultation. When you meet with our dentist for a one-on-one appointment, they will go through your dental needs and smile goals. Because Blossom Family believes in personalized dental treatment, our dentist will create a custom treatment plan just for you!
Expect nothing but the best when you visit. Take the first step to achieving your dream smile by scheduling an appointment. With a simple click of the button, the smile you have always wanted is now attainable. Invest in your oral care and yourself, visit our dental office in Spruce Grove, AB, T7X 3X2 today!