Invisalign Near You
Let us face it; there are not many of us who are born with perfect uniform teeth. A large number of us have some imperfections, such as misaligned, crooked, or misplaced teeth. Not only are these cosmetic concerns, but they also interfere with proper bite and function of the jaw. If you are looking to achieve a beautiful smile while improving your oral health, continue reading to learn about Invisalign.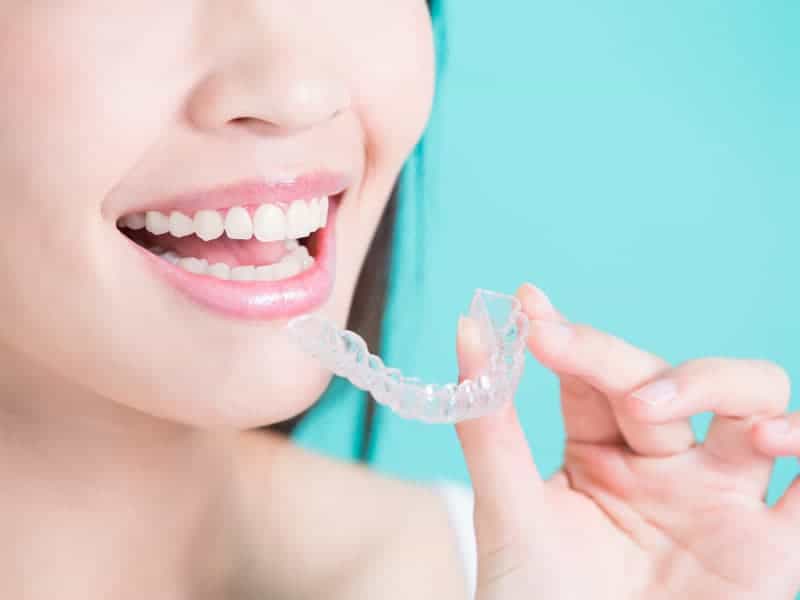 Getting Started With Invisalign Aligners
Looking for Invisalign? Blossom Family Dental offers Invisalign in Spruce Grove, AB. This orthodontic treatment is a modern and effective method to straighten teeth and correct misalignment issues. There are many benefits to Invisalign, which entails a series of plastic aligners, rather than traditional metal brackets and wires. The plastic aligners are comfortable to wear and can easily be removed for cleaning and eating. This allows you to enjoy your favourite foods without food particles becoming stuck in your braces.
Also, you can say goodbye to plaque and tartar buildup since you can brush and floss your teeth just as you usually do. However, the discretion of Invisalign aligners is arguably the most significant advantage of this orthodontic system. The clear aligners allow you to address your oral issues without others, even knowing. They truly are virtually invisible, hence the name "Invisalign."
Wearing Invisalign
If you are eligible for Invisalign treatment, our dentist in Spruce Grove will use impressions and imaging to fabricate your custom-made aligners. Your aligners should always be worn for at least 22 hours per day. You will be required to wear each set of aligners for approximately one before switching to a new set. We look forward to seeing you at our office to monitor your progress!
Interested in Invisalign? Blossom Family Dental in Spruce Grove, AB offers Invisalign near you. Schedule your consultation today.