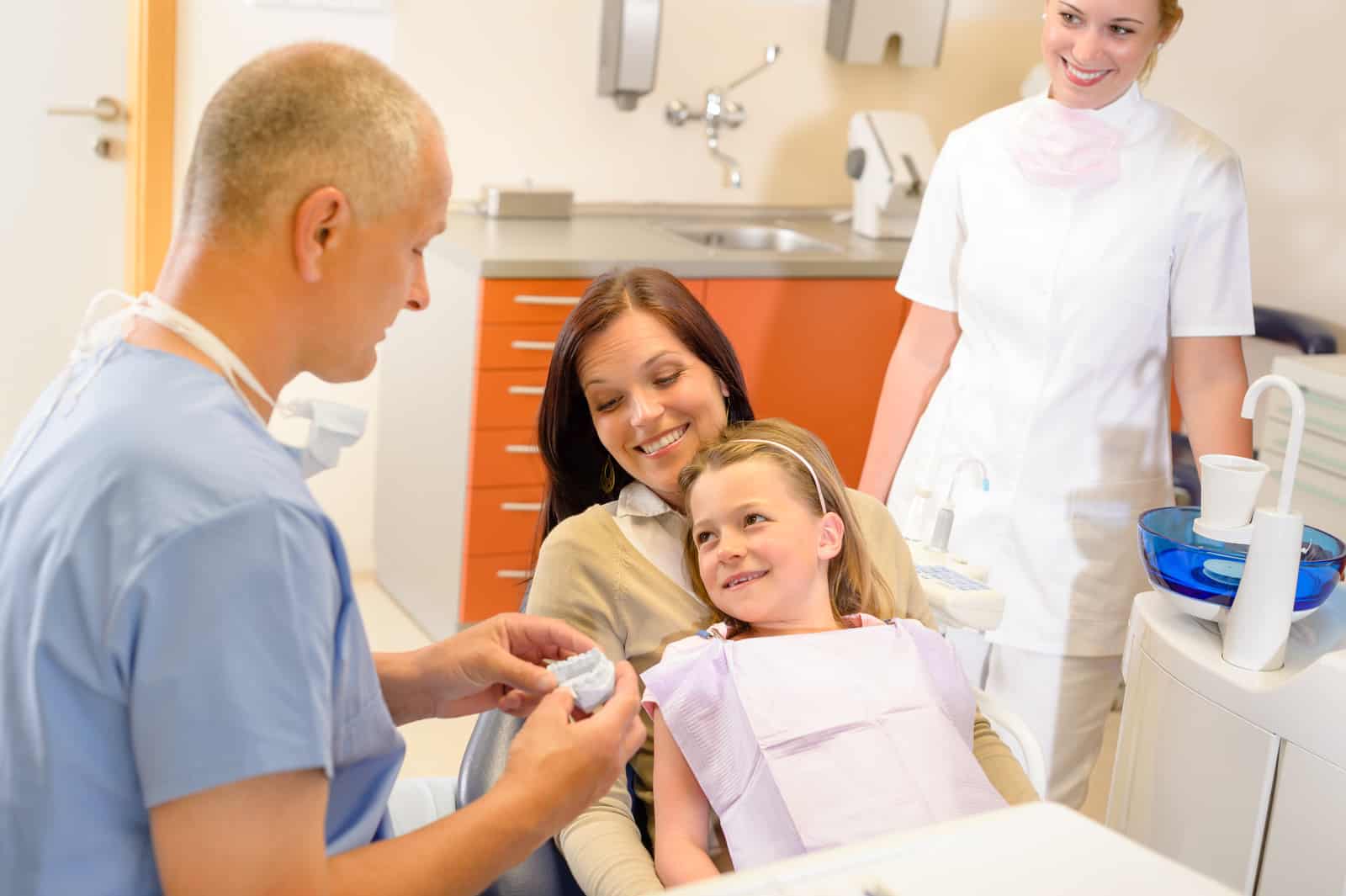 Does being a kid feel like a century ago? Well, for most adults, it does, and we often forget our little ones are not like us adults. They go through unique stages of development, oral disease, behaviour, and oral health needs. Our children dentist near you specializes in promoting and maintaining a child's dental health. Your child's pediatric dentist in Spruce Grove strives to improve their oral health from infancy to their teenage years. Pediatric dentistry encompasses all aspects of oral care, providing your child with preventive and restorative dental care.
A Pediatric Dentist has:
• Completed a minimum of four years of dental school.
• Two additional years of residency training in dentistry for infants, children, and teenagers with special needs.
Our pediatric dentist is specially trained and equipped to address problems particular to your child. Examples of this would include dental development difficulties and root canals. If your child is anxious about visiting a dental office, the unpleasant feeling can manifest into poor behaviour and cooperation from your little one.
A child's first dental visit should occur once their tooth erupts. This is an ideal time for your child's dentist to examine the development of their mouth precisely. Dental problems usually begin early, which means the sooner the visit, the better.
Preparing Your Child
Traumatic or negative dental experiences from the past can progress to dental anxiety later on in life. You will want to prepare your child for their first visit because you want this appointment to be as positive as possible. Before your child's appointment at our dental clinic near you, speak with our pediatric dentist in Spruce Grove. That way, there are no surprises for both you and your child. After discussing with our dentist in Spruce Grove, you will want to plan a course of action; this will help to manage your child's expectations and reaction to their visit. You will want an open discussion with your child about what they should expect to build excitement and understanding. Any medical records should be brought to your child's visit.
Pediatric Services
You can expect your child's pediatric dentist in Spruce Grove to provide comprehensive oral care, which includes the following services:
• Oral health exams-assessing their risk of cavities and tooth decay.
• Preventive dentistry-a dental cleaning, fluoride treatment, nutrition, and diet recommendations.
• Habit counselling-pacifier use and thumb sucking.
• Early assessment and treatment for dental aligners and bite alignment.
• Dental fillings.
• Diagnosis-oral cancer conditions linked to diabetes, congenital heart defect, asthma, hay, fever, and attention deficit disorder/hyperactivity.
• Gum disease management as well as management of other conditions such as ulcers, short frenula, mucoceles, and pediatric periodontal disease.
• Dental injury treatment-teeth that are fractured, displaced or knocked out.
Where Can I Find a Pediatric Dentist?
Pediatric dentists in Spruce Grove practice in various areas, including private practices, dental schools, and medical centers. You can easily find our pediatric dentist near you by simply typing "pediatric dentist near me or dental clinic in Spruce Grove".
Now let's move on to the top reasons you should choose a pediatric dentist:
1. They specialize in child-friendly equipment
Their equipment is smaller and specifically designed for a child's mouth. Our pediatric dentist usually introduces one piece of equipment at a time to not overwhelm or intimidate children.
2. Bright decor and toys
Our pediatric dental office near you will have bright-coloured décor, toys, and games in the waiting room. This will help your child feel like they are in a safe space.
3. A focus on preventive care
Pediatric dentists focus on preventive care to ensure a future of good oral health. For example, they can advise you on developing healthy habits like brushing properly.